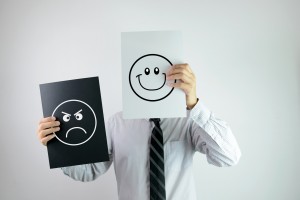 6 Essential Tips for Being Happier at Work
We spend at least a third of our day at work, so it makes sense to try to make each day as happy as possible. Part of the solution is a result of the type of work environment you choose — but there are other things you can do to make any workplace happier.
Take control. Good employers know that workers who have some control over their day-to-day tasks are generally happier. So, if you can, choose a job that gives you a lot of say over how you organize your day and how you complete tasks.
Avoid negativity. It's easy to get sucked down into the "unhappiness crowd" if you spend too much time moaning about work and criticizing other people.
Socialize. Spend time chatting with your coworkers — perhaps go for lunch with them once in a while. You'll build a network of support and resources that will be there for you when you need it.
Do something you love. Try to find one part of your job you really love. If you can't do that, maybe it's time to start looking for work elsewhere. There's no point sticking with something that bores you — or that you dislike — when there are other opportunities available.
Be aware of who you are and what you need. Get acquainted with your strengths and your weaknesses, and figure out what you really want from work — and from life. That makes a good starting point for fixing the things that need to be fixed and developing your career.
Choose happiness. You can focus on the things that make you happy and dismiss those that don't. It's sometimes only a matter of changing your outlook.