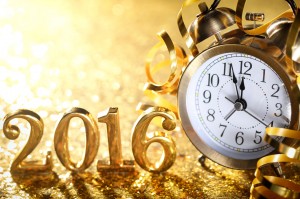 Happy New Year! It's Time to Review Your Insurance Coverage
Exercise more. Eat better. Learn something new. It must be New Year's resolution time again. As 2016 approaches, it's a good opportunity to make New Year's insurance resolutions by reviewing your coverage and deciding if changes are needed. As you examine your policies, consider making these resolutions for next year:
Update home inventory: Is your home inventory up to date? What have you sold, donated, or pitched in the past year? What devices will the family splurge on this Christmas? An up-to-date home inventory is essential to make the most of your coverage in case of theft or disaster. Include all items and their cost. Store this list off-site or in the cloud.
Assess car policies: Does your vehicle coverage accurately reflect your car's value? As autos age, you may want to reduce coverage. Who drives the car? Are primary and occasional drivers designated properly?
Check for savings: Are you currently taking advantage of every savings opportunity? A call to your agent will be worthwhile. Check for new programs, multiline discounts, and changes in policy requirements; they may save you a few bucks in the coming year.
Life changes: Be sure to discuss with your agent any life changes, such as marriage, divorce, death, or births as well as home purchases, renovations, job changes, and health concerns. These can impact your insurance needs and may affect everything from your homeowner and life insurance policies to health insurance. You may even need commercial insurance if you're starting your own company in the new year.