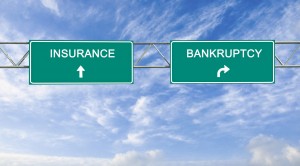 Keep Your Company Running with Business Insurance
One of the most frightening aspects of running your own business is the loss of income should the unexpected happen. Fortunately, small-business owners may be able to reduce the risk of financial hardship by purchasing business income insurance.
Business income insurance helps cover the cost of putting your business back together during a major interruption due to property destruction, interruption of sales or other production issues resulting from a covered loss. Depending upon your type of business and the level of loss sustained, business income insurance may provide the cash you need to remain in operation or get back on your feet without breaking the bank. Combined with extra expense insurance, it may even be possible to cover both your normal routine operating costs and additional expenses, including investments required to keep your business in the black.
To purchase business income insurance, it's a good idea to schedule an appointment with your insurance agent. Explain your desired level of coverage, including cash or other liquid reserves that could be used in the event of an emergency. Don't forget to consider deductibles and other fees that must be paid in the event of a claim; it's always better to have a little extra cash on hand than too little, especially during uncertain economic times.
Finally, keep in mind that business income insurance provides protection for needs related to the business itself – not individual living expenditures. If you don't have at least six to twelve months of cash on hand for your personal reserves, be sure to ask your agent about coverage designed to help pay your monthly bills.