Are Safer Cars Cheaper to Insure?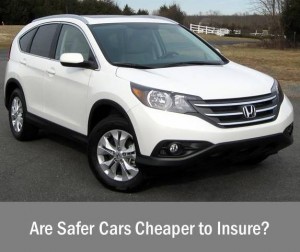 Surprisingly, there isn't a direct correlation between an automobile's safety rating and what it costs you to insure it.
But when you compare 2016's safest vehicles (per the Insurance Institute for Highway Safety's 2016 report) with the least expensive vehicles to insure, you can see which car models are the safest and cost the least to insure.
Is your car on this list?
These average annual premiums were calculated using data from the nation's six largest carriers, across all 50 states, and included over 2,300 car models.
It is important to note that your premiums for any automobile will vary based on your coverage levels, driving record, credit rating, deductible levels, and typical commuting distance.
For more information, or to explore variables that affect your rates, contact us today. We'll be happy to help you find the right balance of coverage and rates.