Safety Makes Your Summer Party Memorable—In the Right Way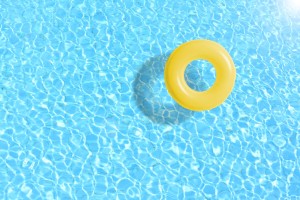 The entertainment value in a summertime get-together can be in the camaraderie and storytelling. But don't let your next backyard barbecue turn into a tale of woe, to be retold years from now.
One party hostess recalled a disastrous event that involved hot oil, alcohol, a paper tablecloth and fireworks:
"The oil to fry the turkey was too hot and too full (yes, we fry our turkeys in Texas). Maybe it had to do with the over-served [read: one too many alcoholic beverages] cook. But once the turkey went in, the oil bubbled over, caught the paper tablecloth on fire, and lit the grass on fire."
The grass fire then ignited a pile of fireworks, which were supposed to be on the porch. This in turn "led to one huge fireball, screaming crying children who will probably never recover from the panic that was set throughout, which then led to roof catching on fire."
The damage tally was: one home partially destroyed, several cars damaged by smoke, a missing dog, $2,500 worth of poorly timed fireworks and three acres of burned grass. The lessons learned, reported the wiser hostess: "We now monitor everyone's booze intake, park cars far away, and only have one person know where the fireworks are. And I now cook the turkey with fire extinguishers nearby."
Summer is truly party time in America. But homeowners should be aware of the risks associated with these get-togethers. Before reviewing safety tips, let's look at three common risks for which a homeowner might need insurance coverage:
Liquor liability: Summer parties can be a breeding ground for drinking-and-driving accidents. Most homeowners know that they bear some responsibility if a guest becomes impaired after consumer alcoholic drinks at the homeowner's house, and then causes a car accident. If the party-giver is sued, however, his/her homeowners and automobile insurance policies may not provide liability coverage. (Keep in mind that the legal defense against a claim is another significant expense for anyone who is sued in such a circumstance.)
Changes to homeowners insurance standard contracts in 2000 may limit the coverage available under a homeowners policy. Homeowners might be well served to check their homeowners and auto insurance policies (contacting their agent, if necessary) to determine what protection they may have.
Personal accidents on the homeowner's property: A homeowners policy and an excess liability policy (dubbed an "umbrella" policy) provide broad protection for accidents on the party host's property. For instance, if a guest tumbles down the steps of an outdoor deck or a child is burned by the outdoor grill, the homeowners policy would pay medical costs for the guest (and, should a lawsuit follow, likely would pay the costs of defending against the lawsuit and damages awarded in the case).