Three Very Good Reasons to Have Life Insurance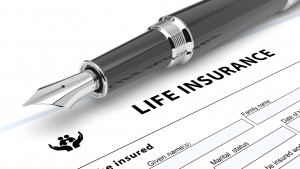 If you think you don't need life insurance, you may want to reconsider the whole concept.
Life insurance proceeds can help your family members if you die before they do.
Following are some of the items that life insurance proceeds can cover:
Medical and Funeral Expenses:
Chances are you'll incur significant medical expenses prior to your death, as a lengthy illness can rack up close to $1 million in medical bills.
And even the most basic funeral service is costly.
Do you really want your family to worry about these things when they're mourning your death?
Debts, Including Taxes:
You will probably die with a number of debts that need to be settled.
Some of these debts include inheritance taxes and related fees.
If your family doesn't have the cash to pay these debts, they may have to sell your other assets to do so and make ends meet.
Worse, failure to settle these matters promptly can lead to penalties or forfeiture of your estate.
A life insurance policy can provide cash for the settlement of these obligations.
The money from that life insurance policy can help your estate stay with your family.
Income While Your Family Is Adjusting:
If you're the main provider of your family, your death can diminish your family's income and force members to lower their standard of living. Family members may have to give up goals you'd planned together, such as buying a home or going to college.
A life insurance policy can minimize this situation by replacing your lost income – and give family members time to deal with their grief, get back on their feet and find other sources of income.
An insurance agent can help you determine if you need life insurance, and if so, how much is most suitable for your individual situation.