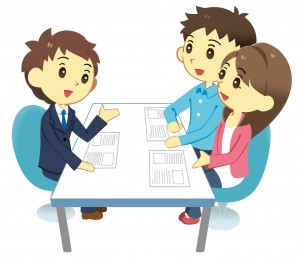 What Is the Translation, Please!
If you travel to Paris, it's helpful to know French. If you move to Rome, it would be good to speak Italian. The world of business insurance is no different. To find your way around, you must know the language, please. Following are a few commercial insurance terms entrepreneurs should have in their phrase book.
ACORD certificate. The Association for Cooperative Operations Research and Development (ACORD) is the insurance industry's standards' developer. An ACORD certificate is simply a standardized certificate of insurance. If clients or customers ask for your ACORD certificate, they're seeking to verify you're insured.
Aggregate limit. This is the maximum amount an insurance company will pay for claims. It's often set up as an annual limit, meaning this is the maximum total the insurer will pay during one year of coverage for all claims made during that time period.
Business owner insurance. This covers the equipment you use to run your business. It may also include coverage for any business interruption and lost revenue that occurred while equipment was missing or damaged.
Certificate of insurance. This is simply proof you have insurance for your business. It details the types, limits, and deductibles of the policy, as well as the name of your business, the insurer, and policy dates.
Deductible. When you file a claim with your insurance company, the amount you pay before coverage kicks in is your deductible. (A $500 deductible requires you to pay the first $500 of damages.) You can obtain lower premiums by setting a higher deductible.
Endorsement. Also called a rider, this is added to your insurance policy to customize its terms and conditions. It may extend coverage or modify it to meet the unique needs of your business.
Fiduciary. You are a fiduciary if another person has placed trust in you to manage and protect property or money. Business owners make decisions about employee benefits. Because of this responsibility, it is wise to have fiduciary liability insurance. This covers any legal liability from claims relating to pensions, 401(k)s, or other benefit plans.
General liability insurance. A must for business owners, this is basic coverage to protect you from liability in cases of bodily injury and/or property damage to third parties.
Primary policy. Your primary policy is the first response to a claim. If you have secondary policies, they would be accessed once your primary policy limits are reached.
Professional liability insurance. Also called errors and omissions (E&O) insurance, this protects you in case of mistakes in the services you provide. This coverage should be tailored to your business.
Umbrella. Similar to the ones used on rainy days, umbrella insurance protects you from a downpour of claims. It extends your liability insurance to cover major claims and lawsuits.
Waiver of subrogation. A client may ask you to waive subrogation rights. Agreeing to this means that if you and that client are sued and your insurer pays, your insurance company cannot go after your client to recover its loss.