Was This Year's April Fools' Day as Cyber-Pranky as Last's?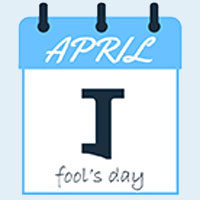 While April Fools' Day has always been a day dedicated to prank-playing, it was verging on an old, tired event for kids who pranked their parents. But with the Internet came new ways to prank – some good, some maybe not so good.
The jury's out on whether this April Fools' Day was better (worse?) than last year's. In the meantime, we revisit some of 2016's crazy cyber pranks:
Google mic drop
This "joke" was a mistake. Google celebrated the day by adding a working feature to Gmail that allowed users to end an e-mail thread with an instant GIF of a Minion character dropping a microphone. But people reported that, due to the button's proximity to "Send," they accidentally used the prank GIF for work e-mails. Google pulled it shortly after.
Netflix's John Stamos documentary
Netflix partnered with the stars of TV's Full House on this prank, which saw the entertainment company tweet about a trailer for an upcoming John Stamos documentary. The doc was supposed to highlight the actor's other career as a musician, and was complemented by a video of a fake Stamos meltdown when he realizes Netflix was joking about the documentary. Or was the meltdown fake?
Trader Joe's closes
The day before April Fools', Yahoo ran a fake news article with a headline that read "Trader Joe's to Close All Stores by 2017; Plans to Discontinue Products." Fans were up in arms until the foodie grocery store denied involvement. Yahoo had to delete the item.
So, how did 2017 compare?