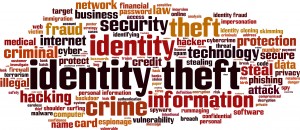 Identity: Secure it, Insure it or Lose it
Chances are you don't want to share your identity with the myriad thieves and con artists lurking on city streets and Internet alleys. Victims of identity theft suffer financially and emotionally, often facing the consequences of this criminal action for years. And it could happen to you.
When your identity is stolen, the thief will pretend to be you and use your personal information to help himself or herself to your bank account or make purchases on your credit card; even worse, he or she can also set up insurance policies, take out loans, and buy a home. All in your name.
To protect yourself against such schemes, start with insurance. Some homeowners policies include identity theft coverage, but most often this coverage is a stand-alone policy or endorsement. Typically, for an additional $25 to $50 per year, you can get coverage to reimburse you for the cost of restoring your identity and repairing credit reports. While the proper insurance can help if your identity is stolen, you should protect it diligently so you won't need it. Take the following steps:
Don't discard ATM receipts in public containers or leave them where they could be taken.
Use caution when shopping online.
Install and update anti-spyware and antivirus programs on your devices.
Monitor your bank account activity and credit card statements carefully.
Check your credit report annually.
Use strong passwords online.
Shred documents that contain personal financial information.
Minimize the personal information you carry with you in your wallet or purse.